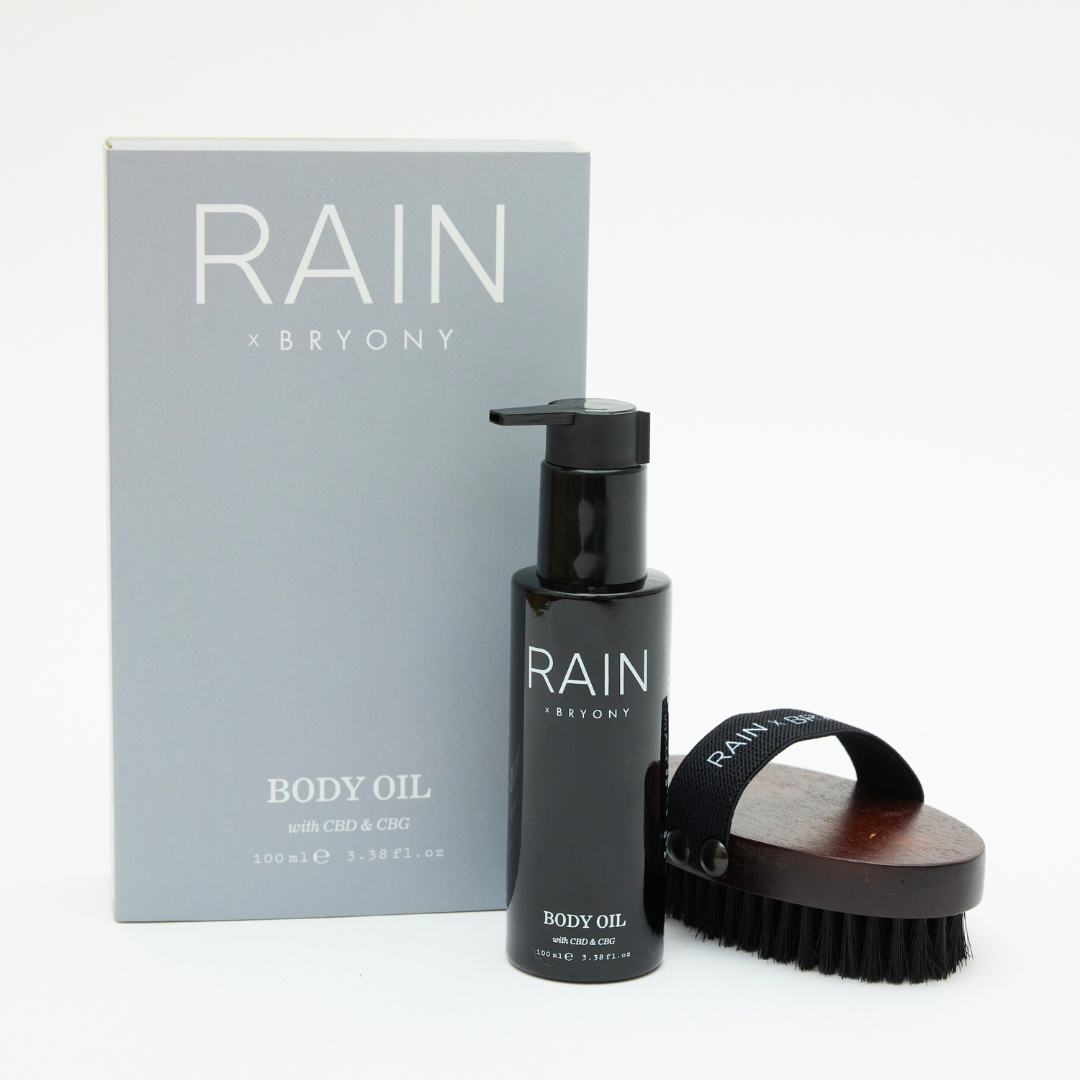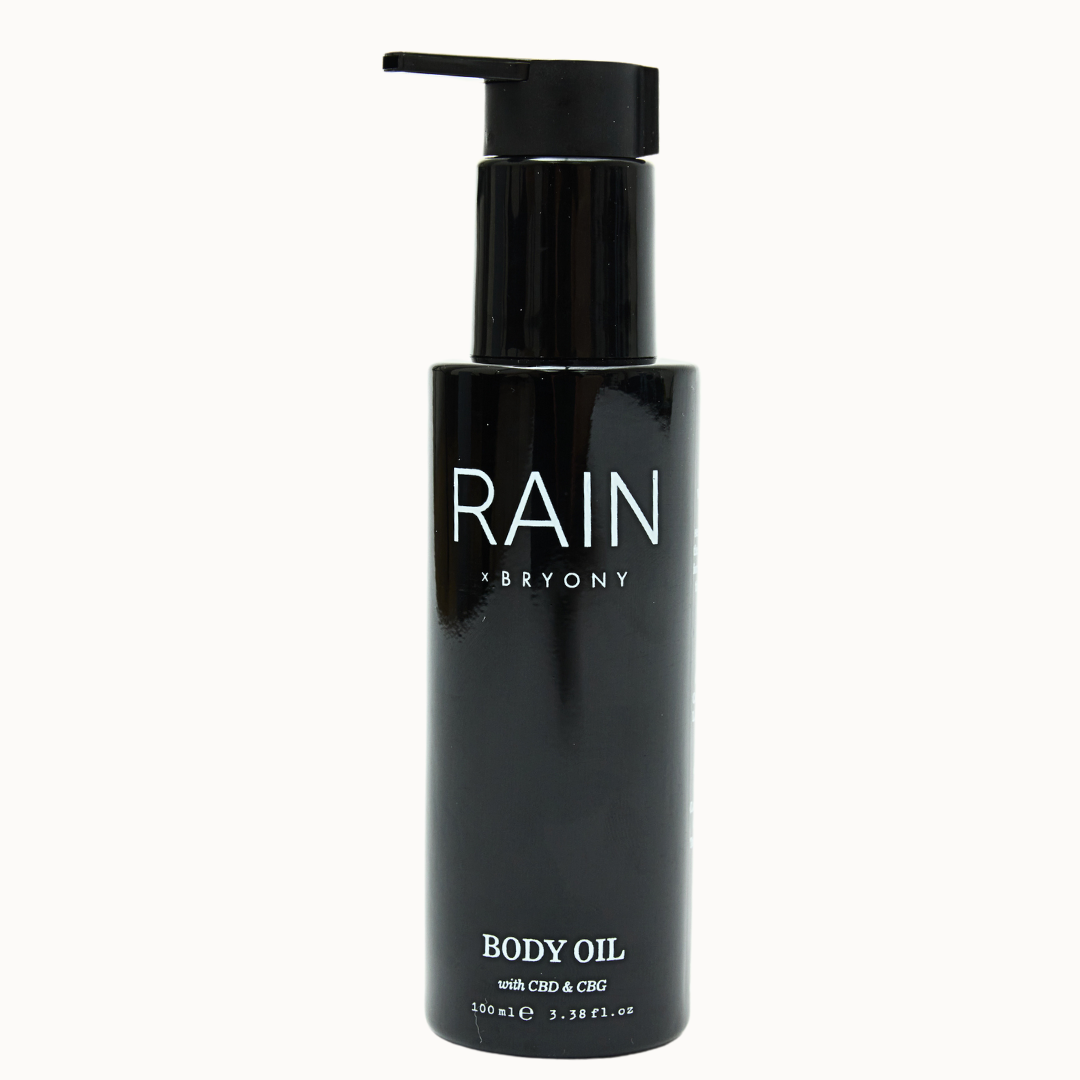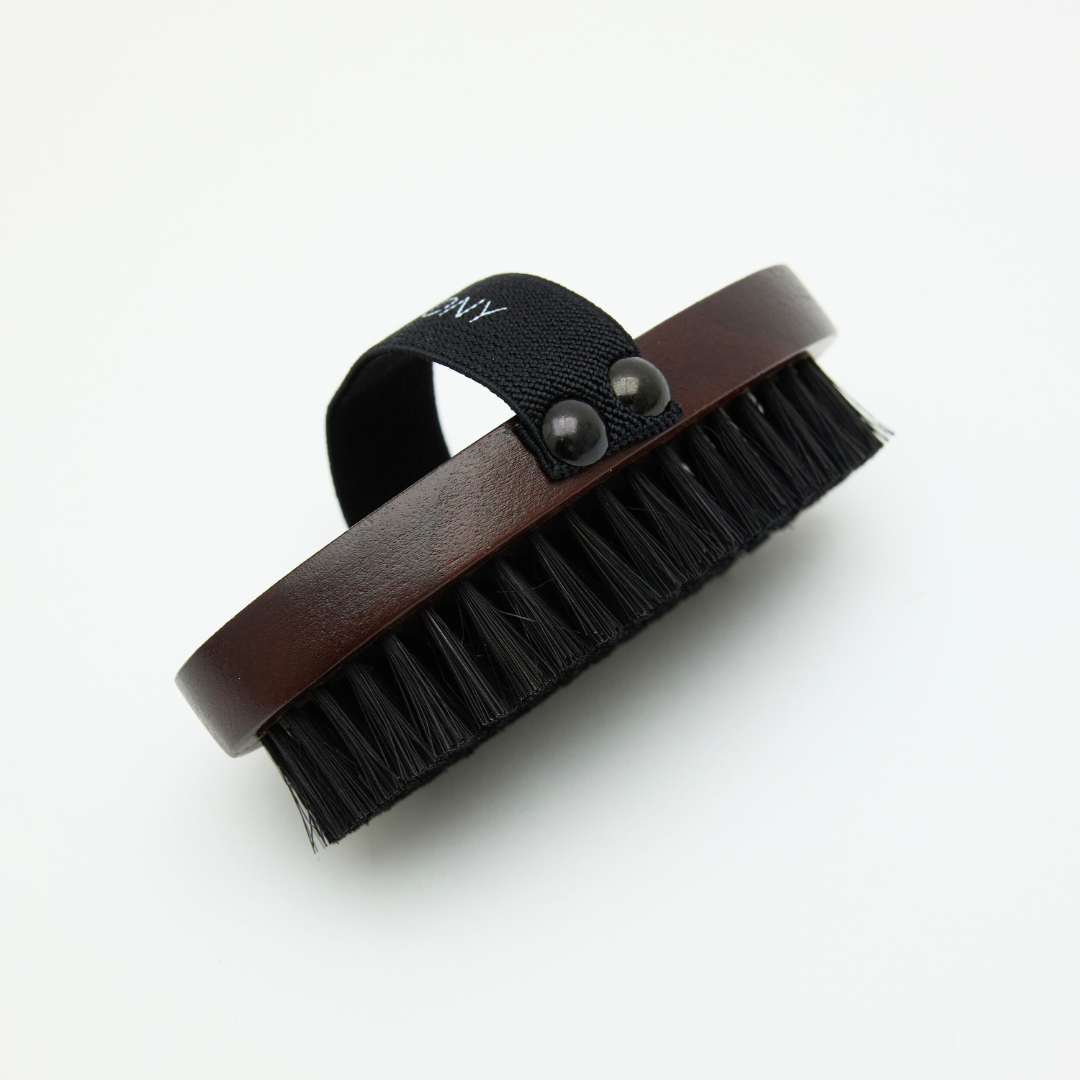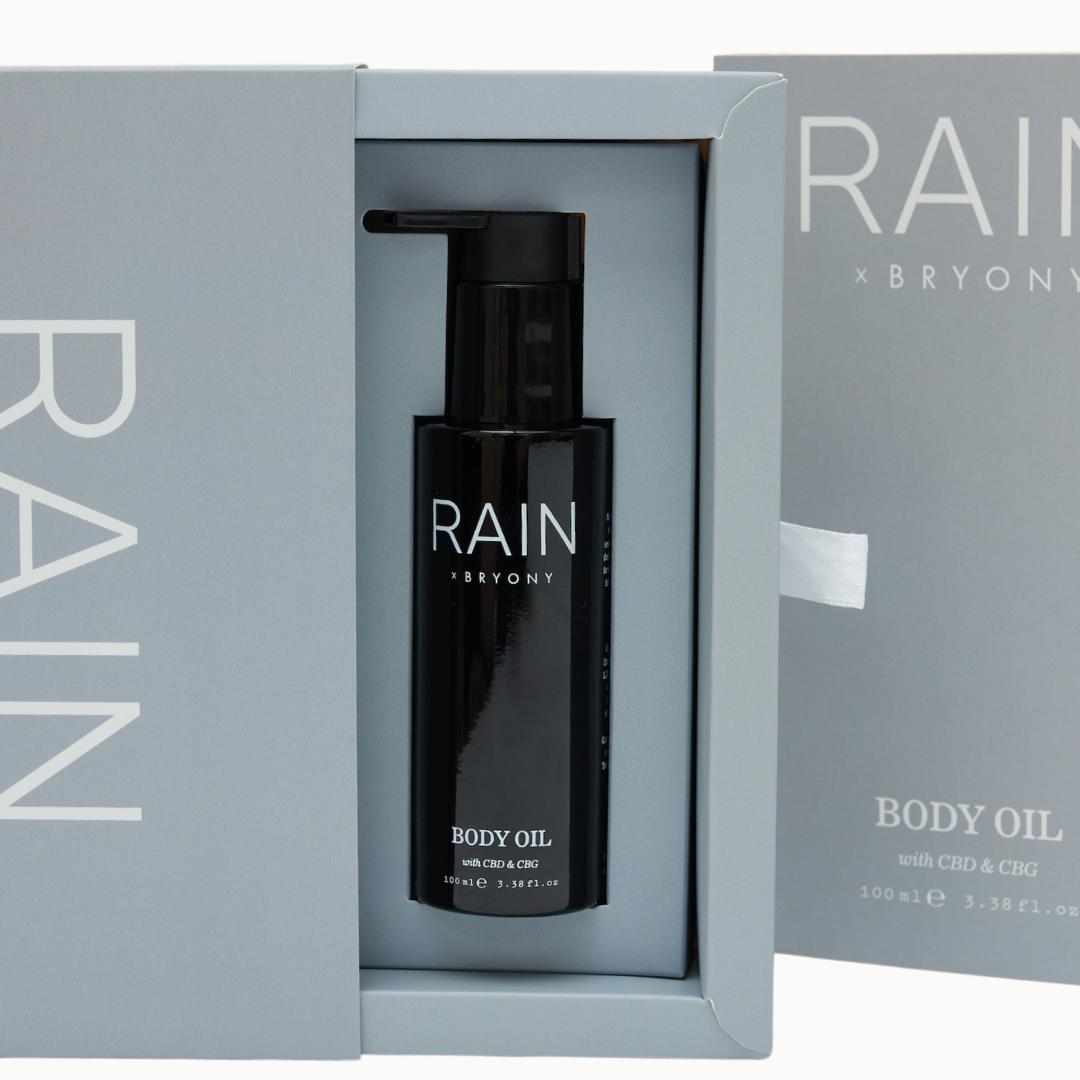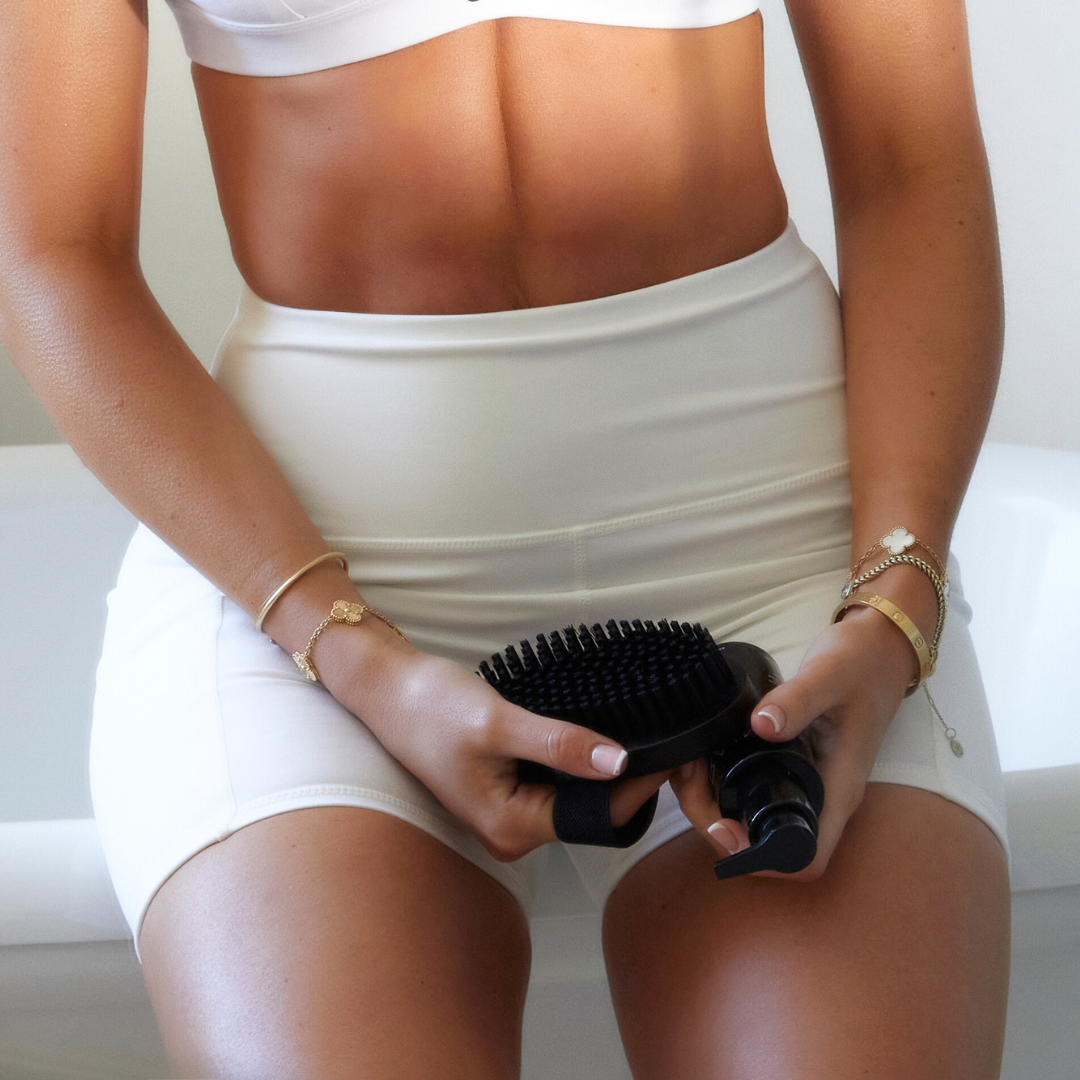 This is the CBG Body Oil and Dry Brush Set by RAIN x Bryony.
READ MORE ABOUT THE RAIN X BRYONY COLLABORATION
CBG Body Oil

A blend of high potency CBD & CBG Oils with Sandalwood, Frankincense and Vitamin E. To revive dull, tired skin and refine texture.
Our formula contains our unique blend of high grade CBD and CBD oils, to revive dull, tired skin and help refine texture. Includes sweet almond oil, Sandalwood, Frankincense and vitamin E.
HOW TO USE:
Massage into dry skin and tense muscles. High grade CBD & CBG are thought to work synergistically to enhance anti-inflammatory properties of the oils and our stimulating blend of Sandalwood, Frankincense and Vitamin E deliver a powerful therapeutic experience for the body and mind.
RESULTS:
Deeply nourishes and supports the skin
Stimulating scent
Light touch and easily absorbed
SKIN CONCERN:
For all skin types, particularly dull, tired and rough skin.
Please note that this product can only be shipped to countries where CBD and CBG are legal.
Dry Brush
The body brush helps with lymphatic drainage and the removal of dead skin cells. Resulting in higher absorbency and therefore efficacy of products applied to the skin afterwards. The ritual of body brushing will help with overall skin tone and appearance of cellulite. We recommend to follow with either RAIN Lemongrass Body Oil or RAINxBryony CBG Body Oil for a truly therapeutic experience.
MADE FROM:
Walnut wood, sisal bristles, and elastic strap.
RESULTS:
Regular use will help to improve the texture and tone of skin, for softer, smoother limbs.
SKIN CONCERN:
For all skin types and ages.
WARNING:
For external use only. Avoid during pregnancy. Do not use with water.
Fantastic customer service!
Amazing customer service- really excited to try my new products!