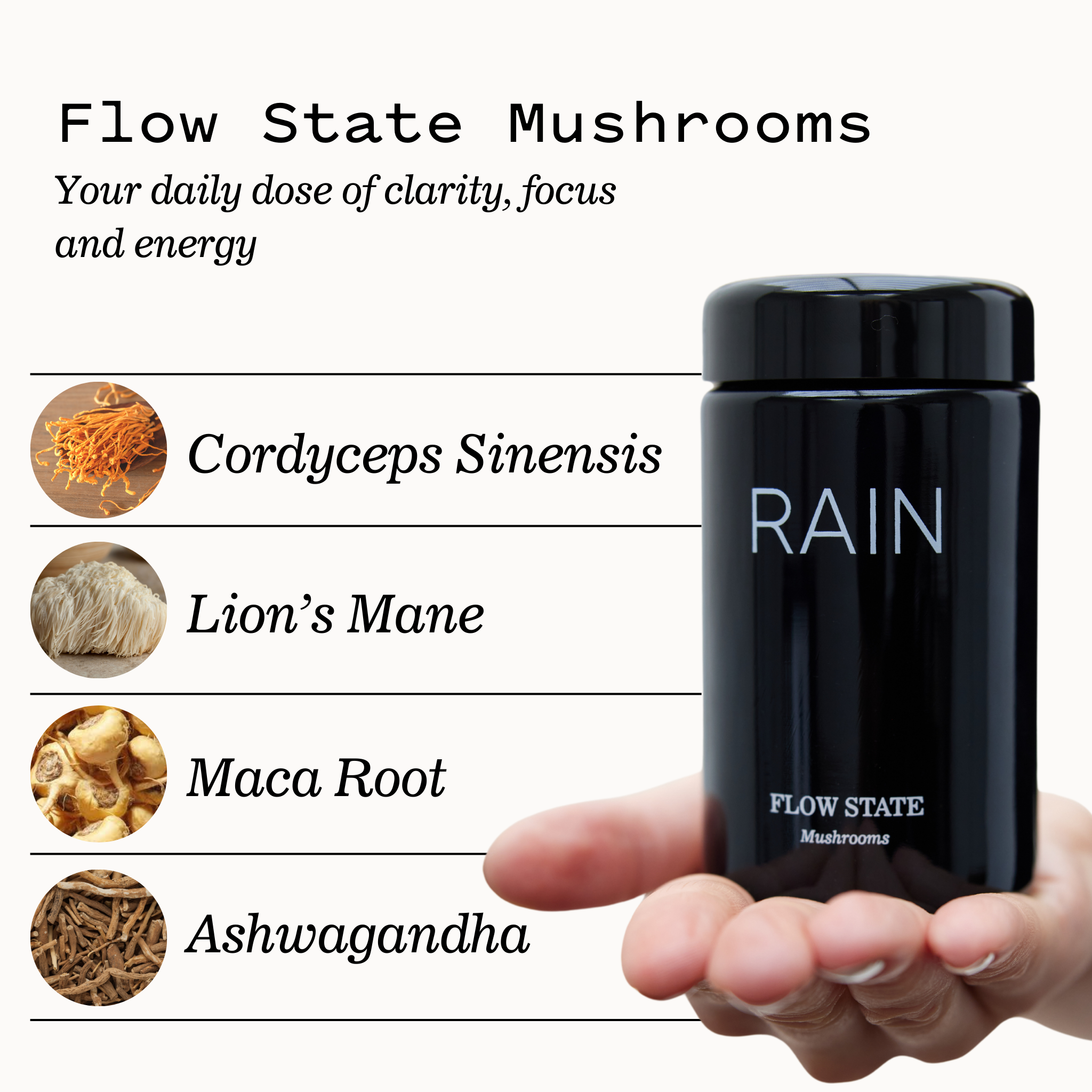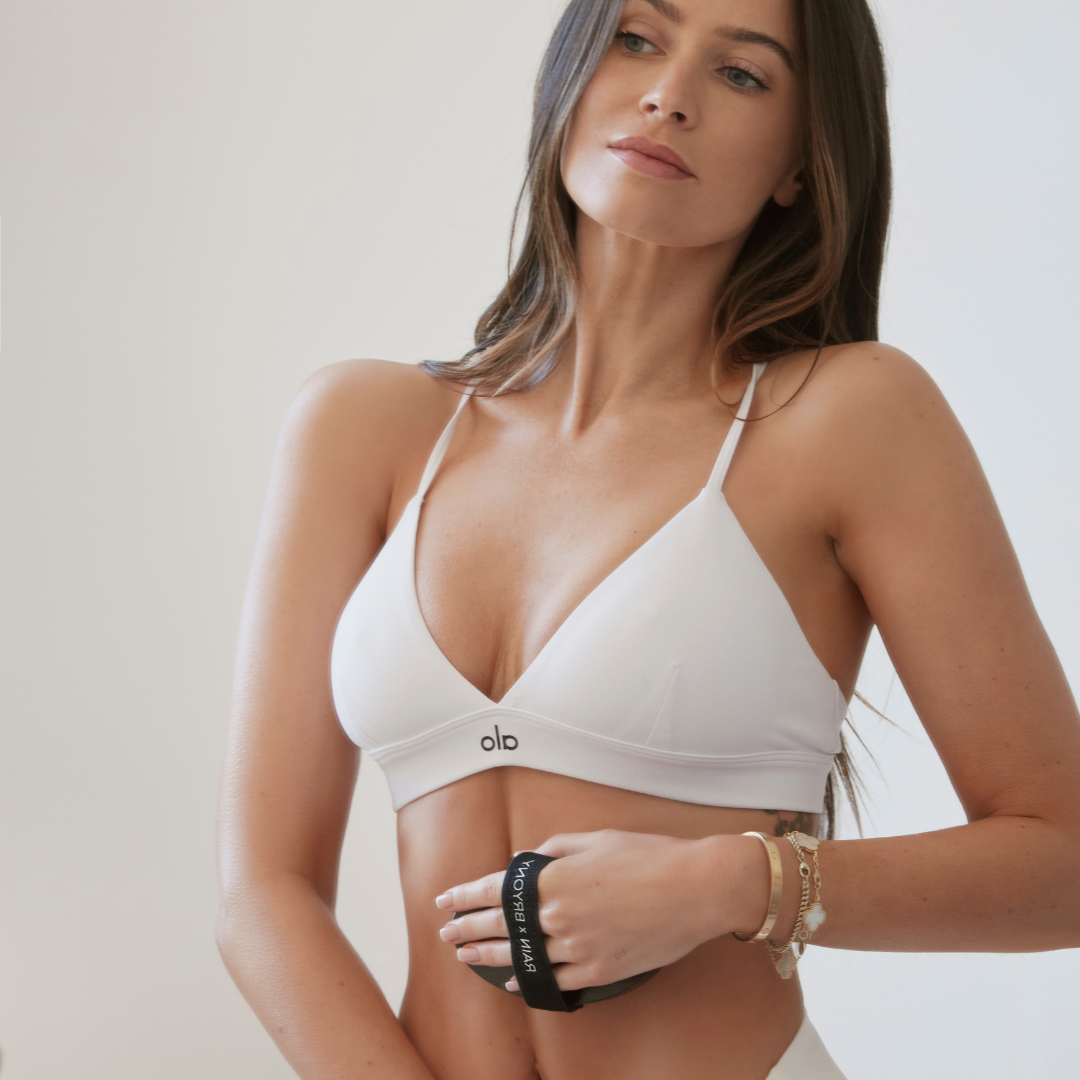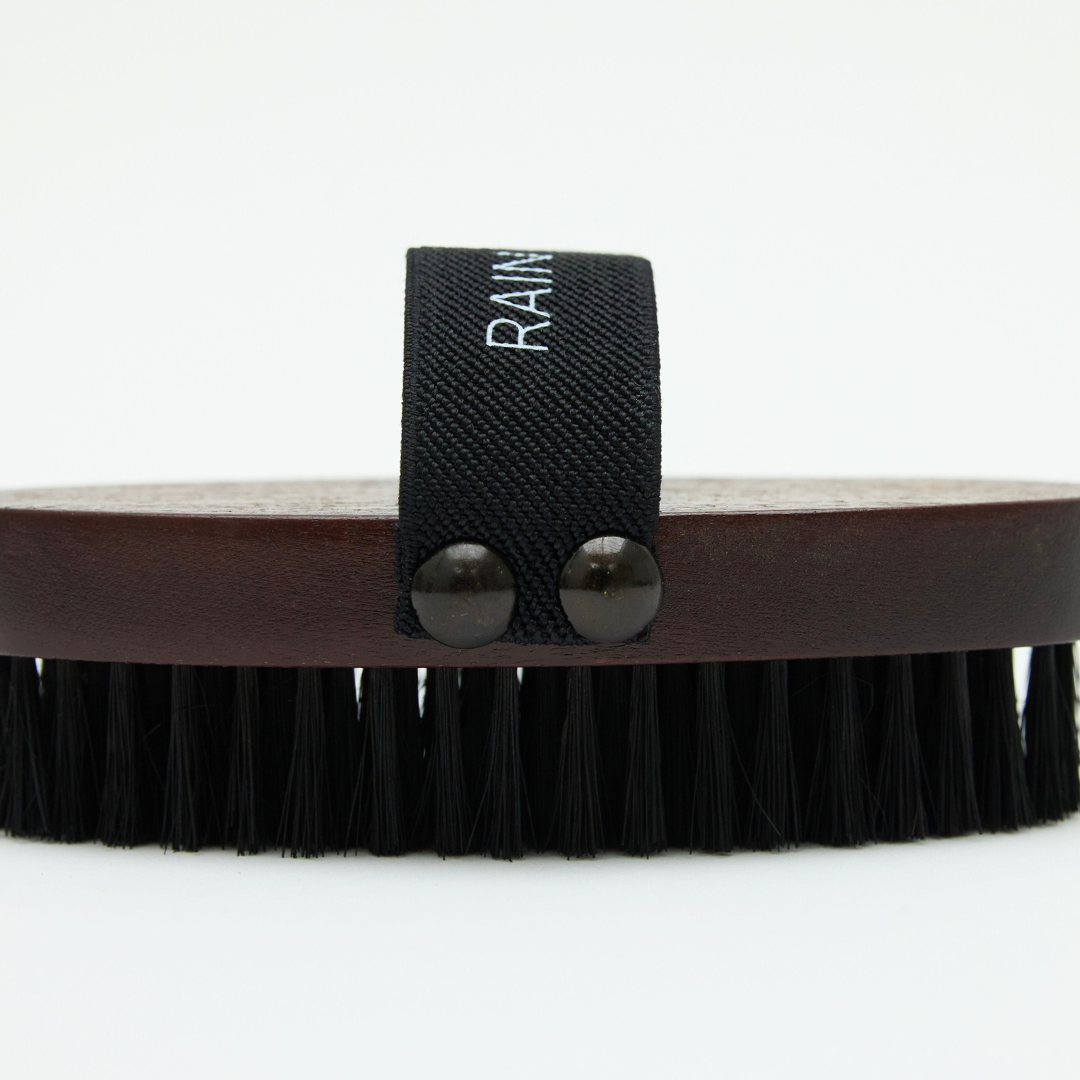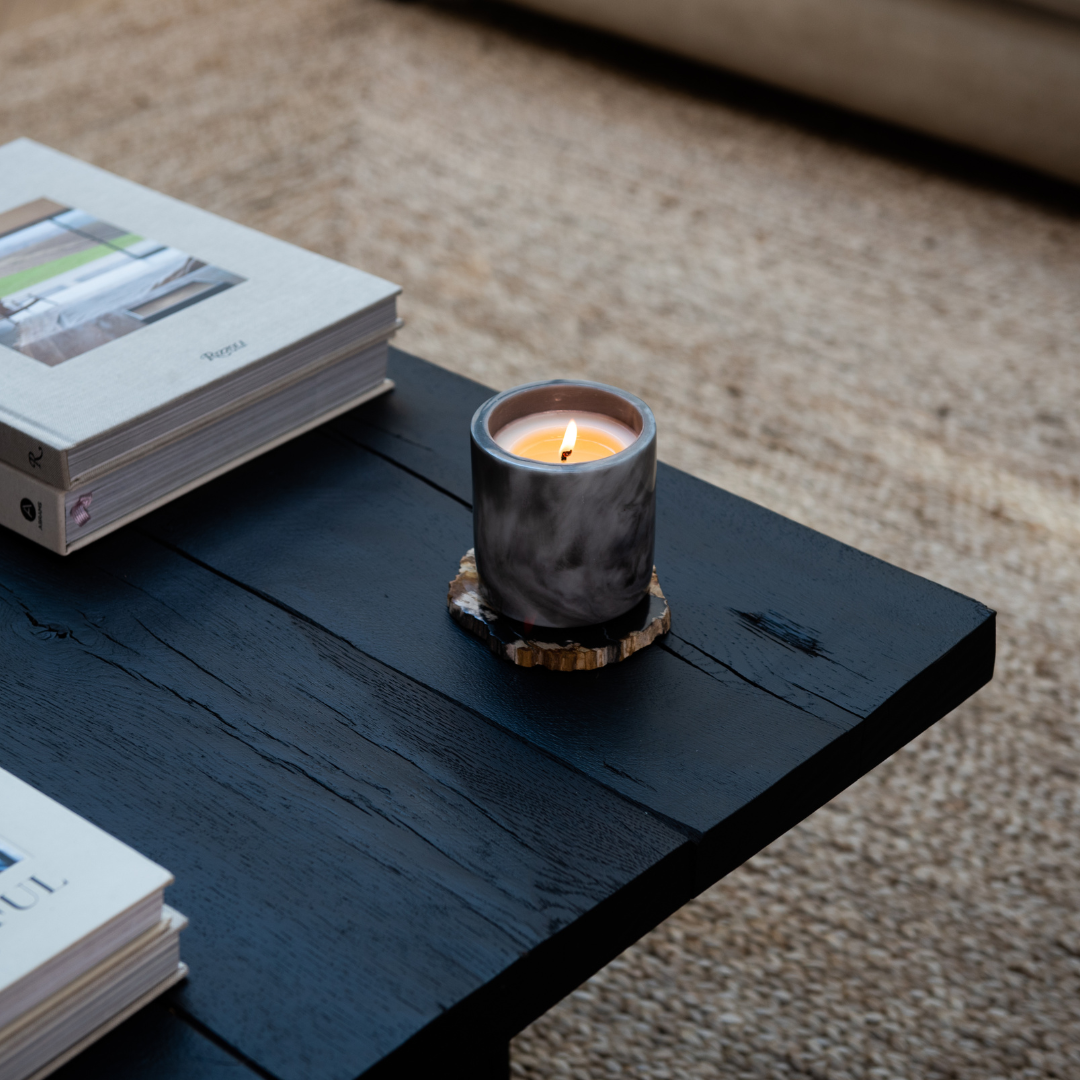 The RAIN body brush helps with lymphatic drainage and the removal of dead skin cells. Resulting in higher absorbency and therefore efficacy of products applied to the skin afterwards. The ritual of body brushing will help with overall skin tone and appearance of cellulite. We recommend to follow with either RAIN Lemongrass Body Oil or RAINxBryony CBG Body Oil for a truly therapeutic experience.
READ MORE ABOUT THE RAIN X BRYONY COLLABORATION
MADE FROM:
Walnut wood, sisal bristles, and elastic strap.
RESULTS:
Regular use will help to improve the texture and tone of skin, for softer, smoother limbs.
SKIN CONCERN:
For all skin types and ages.
WARNING:
For external use only. Avoid during pregnancy. Not to be used with water.
Guidance for use
Start with the dry brush at your feet and brush in an upwards motion, moving towards the heart. Focus on long, upwards strokes and circular motions, except on the stomach where you should use downwards strokes. Bryony then recommends enjoying a relaxing shower or bath, ending with a blast of cold water. Follow with warming the CBG Body Oil between your palms and massage firmly into skin until absorbed.